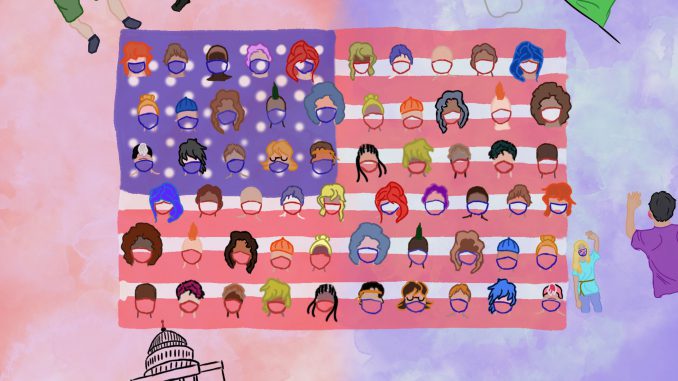 We've just launched Democracy & Me's 2022 Student Voices Competition, an opportunity for young people from across the WVXU listening area and beyond to speak their truth—or write it, draw it, make it sing… and maybe win a thousand bucks. For contest details including this year's theme, complete rules, and a submission link (note the deadline: March 4), please visit www.DemocracyandMe.org.
And for inspiration, here's an encore of our last Student Voices Competition showcase, featuring top-scoring entries by Djibril Dembele, Addison Thacker, Molly Moser, Tanvi Rakesh, Jessica Kang, Zoe Wooten, Abdul Arnaout, Sara Walls, Audrey Zelinski, and Addi Schultz. We invite you to follow their creative lead and get ready to blow the judges' minds with your own contest entry.
2021 Student Voices showcase introduction by Jordan Polk, University of Cincinnati, former Democracy & Me intern.
Episode artwork: "Together We Rise," an award-winning creative entry by Molly Moser, a Cincinnati homeschooler in her senior year.
Want to see and more awesome student work? Here's a link to the 2020 Student Voices Competition winners and showcase podcast: https://www.democracyandme.org/episode-6-student-voices-competition-showcase/