StoryCorps invites stud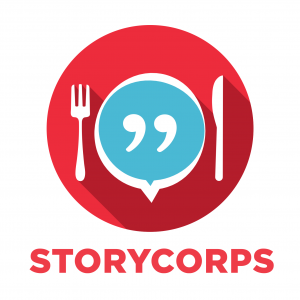 ents to make family history a topic at their Thanksgiving table. The Great Thanksgiving Listen is an opportunity to use smartphones to bring families closer together.
Storytelling and the gift of listening are critical skills for young people. This project offers the opportunity to realize a simple idea: young people can honor someone in their lives with an interview—a grandparent, a sibling, a mentor, or a friend—sit across from them for 40 minutes, ask important questions, and listen carefully to their answers.
A new Teacher Toolkit for StoryCorps' The Great Thanksgiving Listen includes expanded lesson plans, videos and more.
By participating in this project, students will learn about the importance of storytelling, use the StoryCorps App to record an interview with an elder in their family or community, and have the option to add their interview to the StoryCorps Archive in the American Folklife Center at the Library of Congress.
The lesson plan includes resources to prepare students to conduct great interviews, including videos with interview tips and worksheets for planning the interview, a list of sample questions, and creating thoughtful keywords and titles for future historians and researchers.
We hope your class will join the annual oral storytelling project the Thanksgiving.