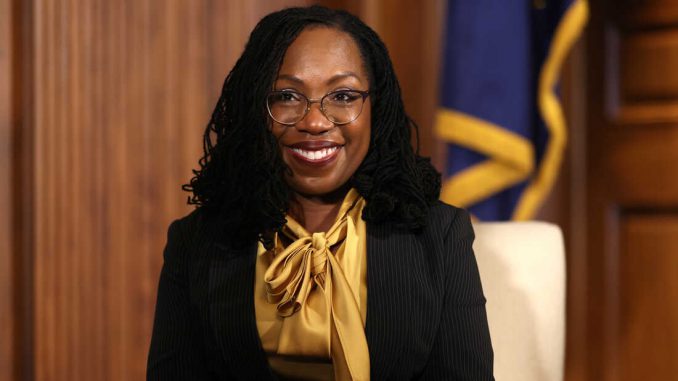 Dr. David Childs, D.D., Ph.D.
Northern Kentucky University

Diversifying the curriculum in K-12 social studies classrooms is of the utmost importance as US society and the world become more and more racially, ethnically and culturally diverse. The curriculum should accurately reflect the racial, cultural and ethnic diversity of the US. Since the birth of the United States and the establishment of public schools in the mid to late nineteenth century, the social studies curriculum has been largely Eurocentric. US history school curriculum must go beyond the Eurocentric narrative, a curriculum that advances the idea that the the most important individuals in US history were white males. Still today, when people think of US history they automatically think of the founding fathers. The time has come wherein we must be intentional about providing material that shows diversity in history and in society.



Judge Ketanji Brown Jackson testifies on her nomination to become an associate justice of the U.S. Supreme Court during the Senate Judiciary Committee's confirmation hearing on Tuesday. Mandel Ngan/Getty Images

With the historic confirmation and ultimate appointment of Justice Ketanji Brown Jackson to the US Supreme Court, teachers have an opportunity to show students another contemporary example of a woman from a minoritized group who has achieved success at the highest level. Other recent examples of successful African Americans in the political realm include Barak Obama, Kamala Harris, Colin Powell, Condaleeza Rice and the women of color now serving in congress. In light of Justice Jackson's accomplishment, we thought it might be fitting to offer teaching resources that could help students and the general public get a better understanding of the Supreme court nomination and confirmation process.

Resources for Teaching about the Supreme Court Selection Process
Lesson Plans
Supreme Court Nominations –iCivics
Teaching About Supreme Court Nominations– Educators for Social Change
The Challenge of Selecting an Ideal Supreme Court Nominee Government Lesson Plan
To Confirm or Not to Confirm: That is the Question?– Bill of Rights Institute
Other Resources
Nomination Process– United States Courts
Nomination & Confirmation Process– Georgetown Law
Senate confirms Ketanji Brown Jackson to Supreme Court– Yahoo News
Senate confirms Jackson as first Black woman on Supreme Court– Washington Post
Judge Ketanji Brown Jackson won support from all Democrats and a handful of Republicans. She will be sworn in when Justice Stephen G. Breyer retires this summer.