The common thread that connects all Americans is our citizenship. We are a nation bound by the shared values of freedom, liberty, and equality, not by race or religion. What rights do we share as citizens, and what responsibilities do we have to our country? Do we still have the ability to exercise freedom of expression and religion? Do we as citizens support and defend the Constitution, and participate in the democratic process?
Resources (from iCivics):
You'll remind citizens that civic duties aren't just responsibilities, they help get things done!
Run your own law firm that specializes in constitutional law. You'll decide whether potential clients "have a right," and if so, match them with the right lawyer. The more clients you serve and the more cases you win, the faster your law firm will grow!
Run your own law firm that specializes in the Bill of Rights.
---
Curriculum: Reading Your Rights: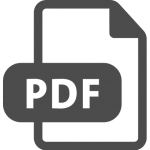 Students will identify the historic and contextual rationale behind the inclusion of each of the Amendments in the Bill of Rights from the 18th century perspective and discuss the role of each right in our political culture today.
There are three documents to be downloaded:
A PowerPoint Presentation is also available: