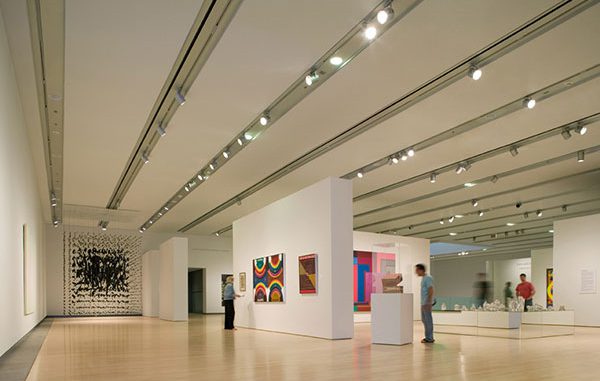 By Dr. David Childs, Ph.D.
Northern Kentucky University

In the twenty-first century there are many outstanding resources for social teachers online with the availability of new technology. The advancement of multimedia capabilities on websites has allowed museums to offer the public access to many of their exhibitions and artifacts through digital technology, from the comfort of their own home. We have provided some good examples of museum websites that can offer social studies teachers great classroom resources. We encourage you to explore the museums in order to appreciate the vast amount of resources available for teachers, this includes lesson plans, primary sources and artifacts such as old letters, photos, journals, videos and documentaries that shed light on a wide array of topics from the past and present, and offering insight into the future.

Helpful Artifacts and Resources in Virtual Museums for Teachers
In order to offer an idea of the various teaching resources available online we highlight particular aspects of various websites that we felt might be useful or interesting to social studies educators.

The African American history museum at the Smithsonian has Harriet Tubman's personal hymnal and also here, which can viewed online. There is also a newly discovered photo of a much younger Harriet Tubman that one may find interesting. Another interesting artifact is the freedom papers of a former slave named Joseph Trammell also at the African American History Museum.

There are a plethora of incredible resources at other museums online. At American History Museum there is an exhibit entitled "The Unforgettably Forgettable President: A Look at Mr. Buchanan" about the unremarkable presidency of James Buchanan. Another fascinating online museum resource is George Washington's Mount Vernon. One of the highlights of the site is a virtual tour of his mansion. Mount Vernon's website also has an amazing section for teachers including extensive lesson plans for all grades that can be very useful in the classroom. The Canadian Museum of History as a wonderful interactive exhibit on the history of toys.
The Anne Frank house is another remarkable museum with an incredible virtual museum online. The site includes many helpful resources for teachers including short videos, this timeline of events during the time that she lived. The Anne Frank House museum also has a great teacher resource that includes a digital lesson about Anne Frank and the history surrounding her life. The National Women's History Museum also has a great section for teachers and students. Another interesting exhibit on the National Women's History Museum website is on Claudette Colvin. She was the 15 year child that refused to give up her seat for white passengers nine months before Rosa Parks. This section includes some very well done interviews and videos on Colvin.

Also particularly interesting is the work that Google has been doing in offering databases of seemingly countless digital resources with their Google Art Project. This an incredible resource for teachers, students and the general public to see digital imagery from past and present from all walks of life. The Google Art project "help its users discover and view important artworks online in high resolution and detail, Google partnered with more than 60 museums and galleries from around the world to archive and document priceless pieces of art and to provide virtual tours of museums using Google Street View technology. The Google Art Project features fine art from the White House, the Museum of Islamic Art in Qatar, and even São Paulo street art from Brazil" (https://tinyurl.com/j8c98ch, 2019). For example, the Life Photo Collection on the Google website offers countless photographs from America's past taken by Life Magazine photographers over time. Similarly is Google's Arts and Culture site. We recommend visiting their exhibit entitled King's Pilgrimage to India, showing the Rev. Dr. Martin Luther King, Jr. and his wife visiting India, via a photo exhibit. The Hubble Space Telescope: Our Window on the Universe exhibit is also very fascinating, an well done integration of social studies, science and technology.

Smithsonian Museums in Washington, DC
United States Holocaust Memorial Museum
National Museum of African American History and Culture
National Museum of the American Indian
National Museum of American History

Other Virtual Museums
George Washington's Mount Vernon
National Cowboy and Western heritage Museum
The Museum of Science Fiction
National Museum of Women's History
Jim Crow Museum
The National Memorial for Peace and Justice
Colonial Williamsburg
911 Memorial Museum
American Museum of Natural History