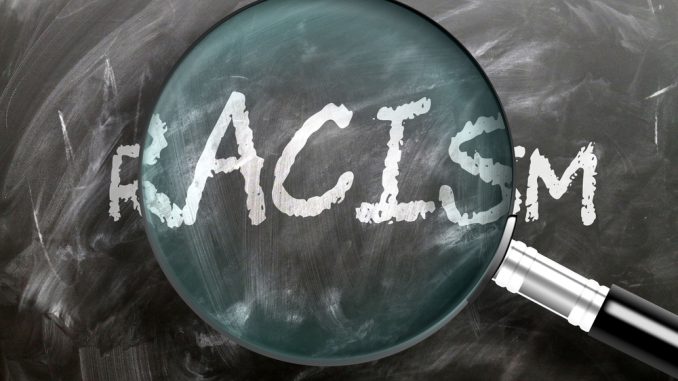 Editor's note: On Nov. 29, Democracy & Me student advisors joined Dr. David Childs and several of his Northern Kentucky University teachers-in-training, members of the campus group Black and Brown Educators of Excellence, for a "Courageous Conversation" on Critical Race Theory and a Diverse Curriculum. You can access a recording of the virtual town hall via the YouTube link below. Here, youth panelist Kylie Bridgeman reflects on the session and the controversies now swirling around the subject of race in our schools.
Commentary by Kylie Bridgeman, Walnut Hills High School
Critical Race Theory is a phrase I have never heard in the classroom—and I've been in a lot of them, as a senior in high school, with only one semester of my required education left. If it weren't for my own curiosity, I would never have been introduced to the scholarship behind some of the most important civil rights advances in our country.
That is incomprehensible.
Critical Race Theory is a cross-disciplinary intellectual movement that looks at how ideas about race have shaped our society, past and present. It's been around for decades, a subject of graduate-school seminars and obscure legal briefs, but lately, conservative lawmakers and others have been fighting against CRT where you can't even find it: in K-12 classrooms. From book-banning in Texas to ugly school board debates here in our own backyard, we're seeing a national wave of policies preventing teachers from telling the truth about race.
These anti-CRT warriors are afraid their white children will feel uncomfortable learning about their ancestors' wrongdoings. But racism is an everyday burden for Black children across America. Their reality is not something they can leave in the past.
The Civil Rights Movement is one of the most widely discussed topics in history classes, part of the diversity education mandated by most state standards. But somehow I never learned about the research and ideas at the core of that movement, until a few months ago, when all this controversy inspired me to check out CRT myself.
On Nov. 29 I had the privilege of speaking to a group of educators and community members on the importance of instilling a diverse education in our classrooms, shining light on the principles of Critical Race Theory. During my time on this panel, hosted by Dr. David Childs of Northern Kentucky University's College of Education, I found that my experience wasn't unique. It was powerful, hearing other students like me share so many of the same concerns, for an audience that had come to listen.
I discussed my frustration with my peers' inability and unwillingness to become educated on this topic.
I discussed my frustration with the racism I personally have endured at school, from both peers and teachers.
I discussed the need for the community to see how important it is that we are taught the truth about racism in school.
I discussed how tired I am of always having to be the one to speak up, and how it's time for adults to undo their ignorance and break out of their 1900s bubble. It's 2021.
Why do some people feel so attacked by curriculum and conversation? Why do they shut down when anyone mentions racism and its systematic implications? Some Americans want to ignore race's role in history and in today's society. People need to stop turning their shoulders in the face of discomfort. People are excluding themselves from the education they would get if they just stopped and listened a little more intentionally.
I wish I'd known what CRT was before I was 17 years old. I wish I'd had a platform like this to talk about it. It is outrageous to me that I am just now learning the principles behind so many of my freedoms—and I'm educating myself.
I will continue having the "courageous conversations" that nobody else seems to want to have. I hope others choose to join me, reading, studying, and deepening our understanding of racism. Some of us aren't granted the privilege to ignore it.