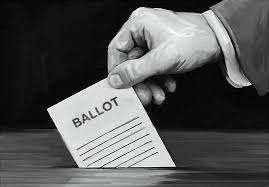 For their book, "Running for Office: Why Young Americans are Turned Off to Politics," Jennifer Lawless and Richard Fox asked more than 4,000 young Americans if they were interested in running for office one day. Eighty-nine percent of respondents said no. So what drives someone to run for political office at a time in their life when most of their peers are focusing their time and energy on building their careers and starting families?
Joining WVXU's Cincinnati Edition to discuss what compels younger Americans to run for and hold office were Cincinnati City Council member Yvette Simpson; City of Bellevue Council Member and Assistant Professor of Political Science at Northern Kentucky University, Dr. Ryan Salzman; and Covington City Commissioner, Jordan Huizenga.
Listen to their discussion here.