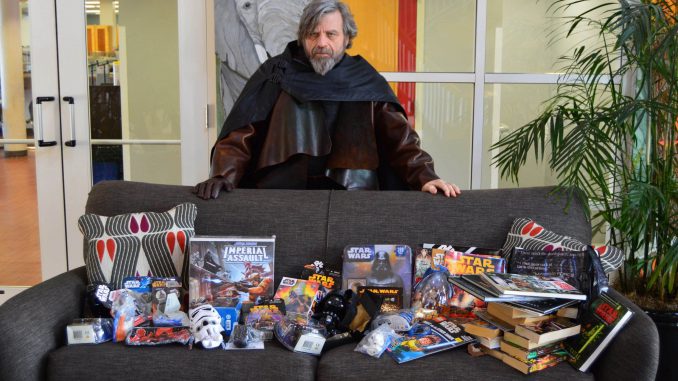 "The galaxy is experiencing a time of great hardship. Both Illness and plight run rampant across the terrestrial planet of EARTH. In an attempt to combat this slew of earthly complications, the FORCE has awakened, and sought out a powerful ally, YOU. Democracy & Me interns, Jordan Polk and Alex Bentley, interview the RESISTANCE fighter and Jedi Knight, FLUKE SKYWALKER, who is the spitting image of Mark Hamill. Together, these three rebels discuss how YOU can play a part in restoring peace and justice to the galaxy…."
We're releasing this epic podcast two ways: via YouTube (recommended), so you can watch Fluke's stunning transformation from Regular Cincinnati Dad to Jedi hero; and as an audio episode on Democracy & Z, for those who prefer to use their imaginations.
For more on the out-of-this-world philanthropy of Fluke Skywalker (who prefers to keep his non-Jedi identity anonymous): www.ImFlukeSkywalker.com. And here's a link to his favorite local charity, the Ronald McDonald House of Cincinnati, which serves families of children facing medical challenges: https://www.rmhcincinnati.org/.