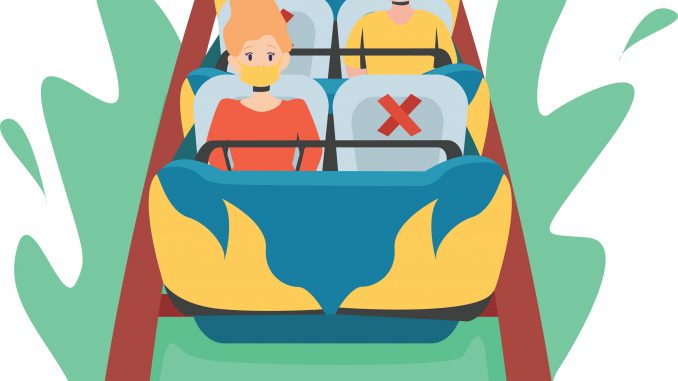 One star, would not recommend this particular thrill ride—but pandemic extremes have been our daily reality for the last two years, which, we'd like to point out, is a huge chunk of your life when you're a teenager.
So what have we learned? What have we lost? And what the heck now: Are we safely back at the station, or is it time to brace ourselves for the next loop-de-loop? Buckle up, keep your hands and feet inside the car, and ride along with us as we talk all things COVID-19, now chugging into year three. First, though, you'll hear some students from Diamond Oaks Career Campus in Cincinnati, sharing their own pandemic ups and downs.
The podcasters:
Robert Thikkurissy (host), University of Cincinnati, Transition & Access Program
AJ Jones, UC graduate
Nico Luginbill, Walnut Hills H.S.
Pawan Rai, Aiken H.S.
Syriene Djakata, Aiken H.S.
Tasnim Saad, Aiken H.S.
Antonia R. Willis, Taft IT H.S.
Bryan Aguilera, Virtual H.S.
Conversation recorded on Zoom March 6, 2022
Episode edited by Sydnie Barrett, Walnut Hills H.S., with D&Z producer Julie Coppens
Music composed by Noah Hawes, of Elementz
Roller-coaster illustration by vectorcorp/Shutterstock