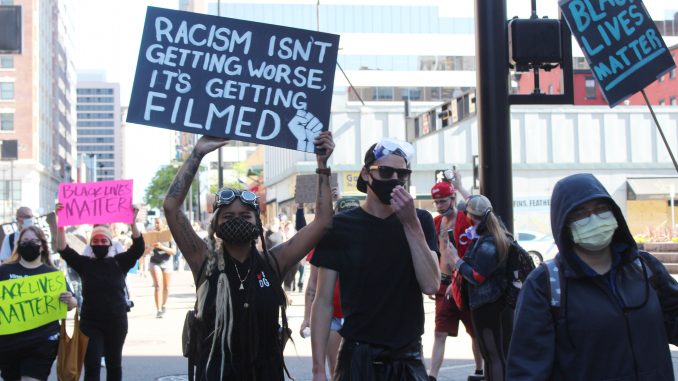 These might be some crazy times we're living in, but for many Black Americans and other POC, experiences of racism are all too commonplace. In this episode, young adult members of Elementz and the Kennedy Heights Arts Center share their own stories, try to define justice for themselves, talk about their hopes for societal change, and more. It's for real.
"You have to be able to open your ears to somebody else's story for anything to ever be possible to change." — Ornella Siakam
The podcasters, from Elementz:
Noah Hawes (host)
De'Arris Hope, Graduate of Walnut Hills H.S., now a student at Taylor University
Ornella Siakam, rising senior, Princeton H.S.
From Kennedy Heights Arts Center, members of the Tellus Zine Editorial Board:
Naina Purushothaman, rising junior at Seven Hills School
Cierra Fogle, recent graduate of Colerain H.S.
With special guest Preston Bell Charles III, a Cincinnati musician who was 18 years old in 2001, the last period of major racial unrest in Cincinnati following the killing by police of Timothy Thomas.
You can find the video version of this episode on the Elementz YouTube channel.